An edited version of this article appeared in Village magazine, July 2016 edition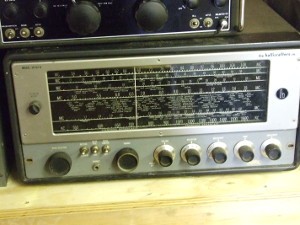 Rupert Murdoch's proposed move to buy up the Wireless Group (formerly UTV's non-television assets) as June drew to a close has livened up the Irish radio market with the introduction of a sharp new player.
With a cash offer of 315p per share, Murdoch has added some summer excitement to a radio market so settled in its ways that the highlights of Newstalk's new Autumn schedule, announced just days before, are the addition of crime journalist Paul Williams to the morning line-up, and George Hook's move from the evening drivetime show to a lunchtime slot, as the station once more persuades their heaviest hitter to postpone his retirement.
On the face of it, the purchase of a handful of regional radio stations should not trouble national broadcasters Newstalk and RTE overly much, but with properties in Dublin (FM104), Cork (96FM), Limerick (Live95FM) and Galway (Galway Bay FM), Murdoch's NewsCorp now has an on-air presence in Ireland's major urban radio markets.
The offer, which values the entire company at £220.3m, represents a premium of 70% over the quoted price at close of business the day before the offer.
The jewel in the crown is undoubtedly the UK property talkSPORT, a London-based sports radio network, which holds valuable football broadcasting rights.
The radio deal, which adds to Murdoch's presence in the Irish market through ownership of the Sunday Times and Sun newspapers, and online news agency Storyful, will have to be cleared by competition authorities in both the UK and Ireland, and by the Broadcasting Authority of Ireland, which looks at how "plurality" is affected.
However, it is unlikely that the deal will face any serious regulatory hurdles in Ireland. A review of media mergers procedures, which began in 2008 and continued under the last government, led to a set of guidelines published in May 2015 which seem unlikely to hinder the proposed deal.
By way of illustration of the Irish view of media controls, the Irish Times reported on July 1, the day after the NewsCorp announcement, that an independent report commissioned by the Broadcasting Authority of Ireland into media ownership and diversity concluded that "the decision by businessman Denis O'Brien to increase his stake in Independent News and Media (INM) did not lead to a 'material reduction in plurality'." Between 2012 and 2014, O'Brien increased his stake in INM from 22% to 29.9%.
In contrast, an unpublished report to the EU commission, obtained by RTÉ's This Week programme in April, studied media plurality in Ireland and 18 other EU states, and found Ireland was exposed to a "high risk" of concentration in media ownership, as a result of a lack of specific legal barriers to concentrated ownership.
In fact, by introducing a strong new player to the Irish market, with interests in both print and broadcast assets, NewsCorp could argue that it is a boon to competition, offering a space for alternative voices to those on stations owned by O'Brien's Communicorp and the state broadcaster.
"The Wireless Group represents an opportunity for us to take advantage of its strong radio presence to build on our growing digital success story and to bring some of the best journalistic and broadcasting talent into one group," said News UK chief executive Rebekah Brooks.
"This acquisition will allow us to increase engagement for both businesses through the cross promotion of our brands and the use of our respective talent. We also look forward to collaborating in the expansion of the Wireless Group's digital audio and international assets, which offer new opportunities for our businesses in the UK and globally."
That cross-promotion should mean, at the very least, lots of voices from the Sunday Times and Sun newspapers on air, discussing the latest developments in everything from politics and show business to crime and sports.
With its portfolio of Irish radio properties in hand, NewsCorp could find itself in a position to make a credible bid for a national licence in future BAI rounds, which would present a real challenge to the RTE/NewsTalk duopoly. Or it could consider newly syndicated programming in the meantime, perhaps providing a central lunchtime or drivetime programme with a national news focus, broadcast on several stations simultaneously.
RTÉ has the brand strength to see off such competition, even if it does lose some listeners to the newcomers, but suddenly Newstalk has a much bigger problem than who to hire to replace George Hook when he finally decides to call it a day.